Director Scott Moore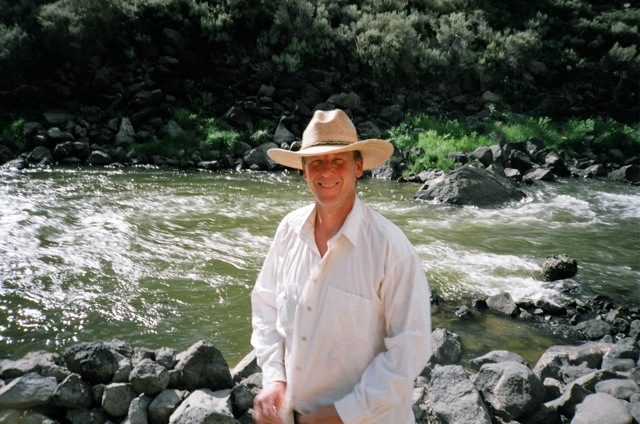 Scott Moore's performance and direct engagement work resides in the heart of improvisation and is deeply rooted in invention, sculpture and music. The creation of inclusive public empowerment platforms has been pervasive throughout his career.  His roots in performance and public activism are two currents that have shared the same stream bed for 32 years.
Scott studied painting and sculpture at the University of Akron, graduated summa cum laude with a BFA from The University of the Arts in Philadelphia and received a Masters of Fine Arts at Bennington College.  Scott is a founding member of several distinctive performance troupes in Philadelphia and NYC and has performed on the stages of Lincoln Center, CBGB's, Disney Hall, the Museum of Modern Art in NYC and San Francisco as well as the Herodian Theater in Athens, Greece.  With work ranging from the production of a clandestine sculpture garden in the heart of Philadelphia to city-wide multi-forum engagement in NYC, Scott has continually explored the power that art holds in redefining public space.  The Hungry March Band, which Scott co-founded, worked fluidly with many agencies, artists and protest groups within the greater NYC community and added influence to such accomplishments as the defeat of a 1500 Megawatt power plant planned for the Williamsburg Brooklyn waterfront and the permanent preservation of 110 NYC community gardens as green space that were previously slated for auction.
Scott has invested nearly ten years into the unique community of Taos where he owns land, grows food and is raising two boys.  Working as a Visiting Artist with the Taos Municipal Schools, as a crew supervisor for the Rocky Mountain Youth Corps, a facilitator and performer with the Taos County ARC for adults with disabilities, and sousaphone player with The Spiral Amblers Brass Band, Scott has experienced many facets of the community first hand.  He has produced several significant public performance pieces, has been a part of numerous shows at the Harwood Museum of Art, the Taos Center for the Arts and the High Mayhem Emerging Arts Center.
To see more of Scott's artwork, visit www.scottjmoore.com
Scott's artistic ambitions for the Beautiful Midden project have included:
 Engaging diverse populations in art's creation and experience
Approaching serious inquiry with effervescence and humor
Encouraging the community to investigate its relationship to place by using art as an instrument of self reflection and dynamic social change
Redefining public space in ways that stymie the scientist or the environmentalist and change the matter of fact